Attractions For All Ages!

Perry's Cave
Perry's Cave, registered as an Ohio Natural Landmark, is a natural limestone cave steeped in historical tradition.
The cave lies 52 feet below the surface of South Bass Island in Lake Erie. The discovery of the cave, in 1813, is credited to Commodore Oliver Hazard Perry, hero of the battle of Lake Erie. The cave is 208 feet long by 165 feet wide. View stalactites, stalagmites and cave pearls on the cave's walls, ceiling and floor created by heavily encrusted calcium carbonate deposits from centuries of water dripping from the ceiling. The temperature remains in the vicinity of 50° year-round.
Descending from the shop area, tours are at frequent intervals. The average tour takes 15-20 minutes, but you may need to allow longer because our courteous and knowledgeable guides talk to you, not at you. Light wrap and comfortable walking shoes with rubber soles are suggested.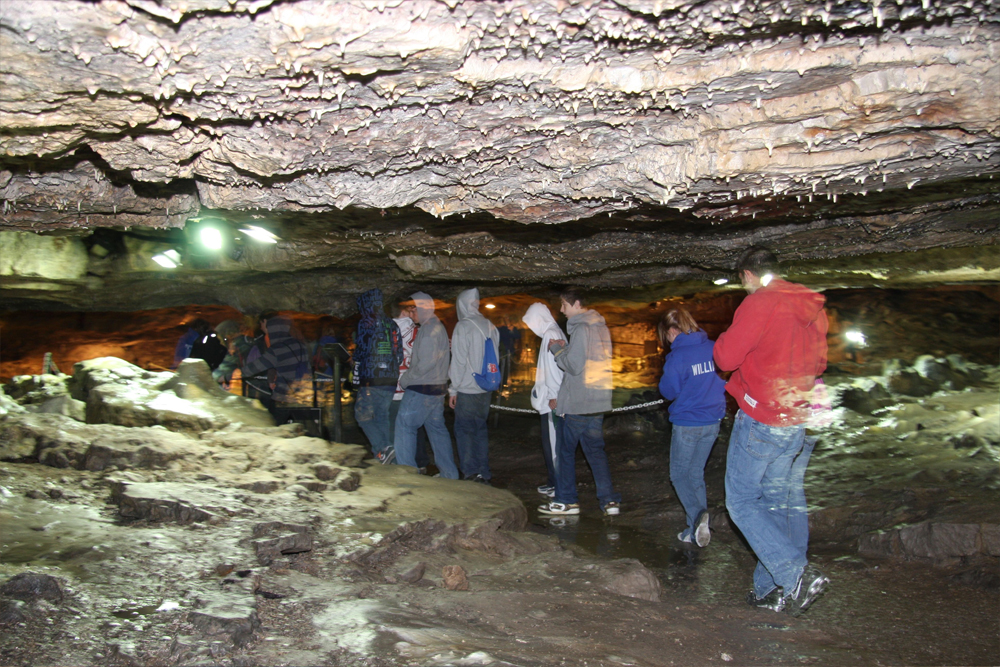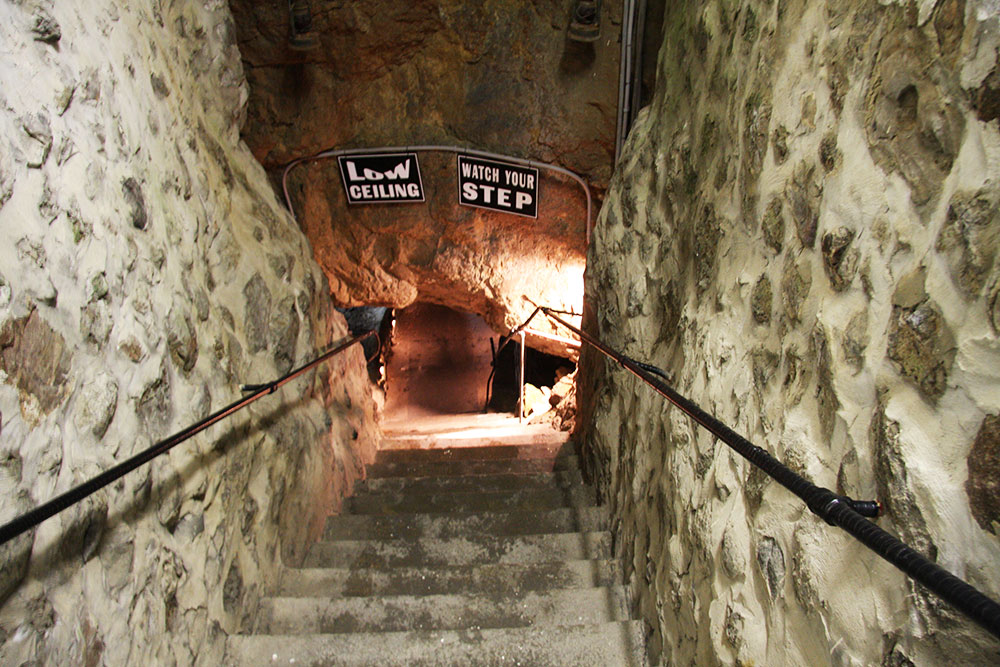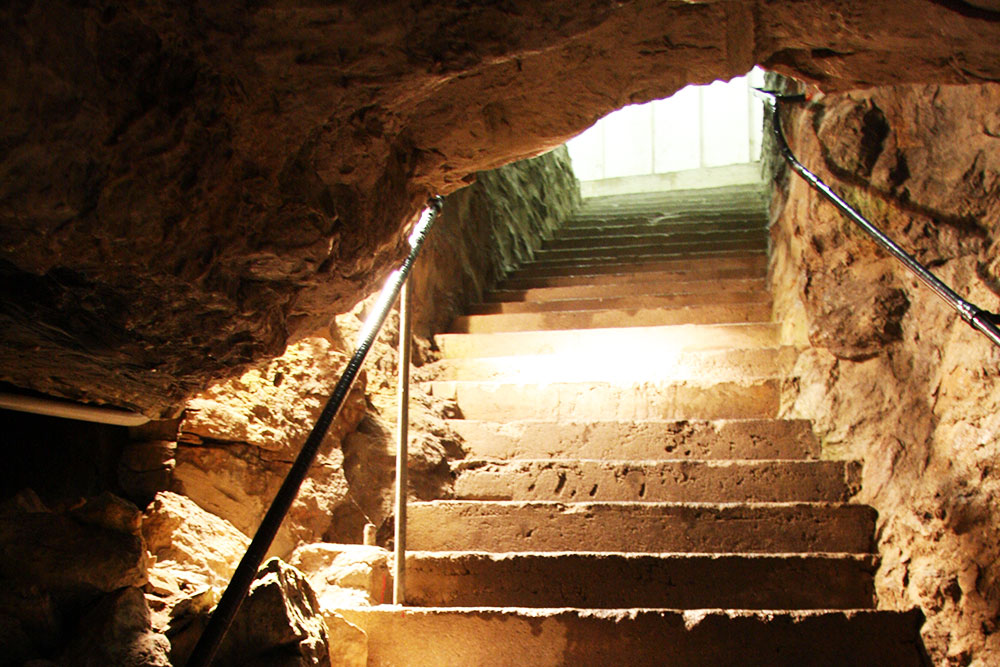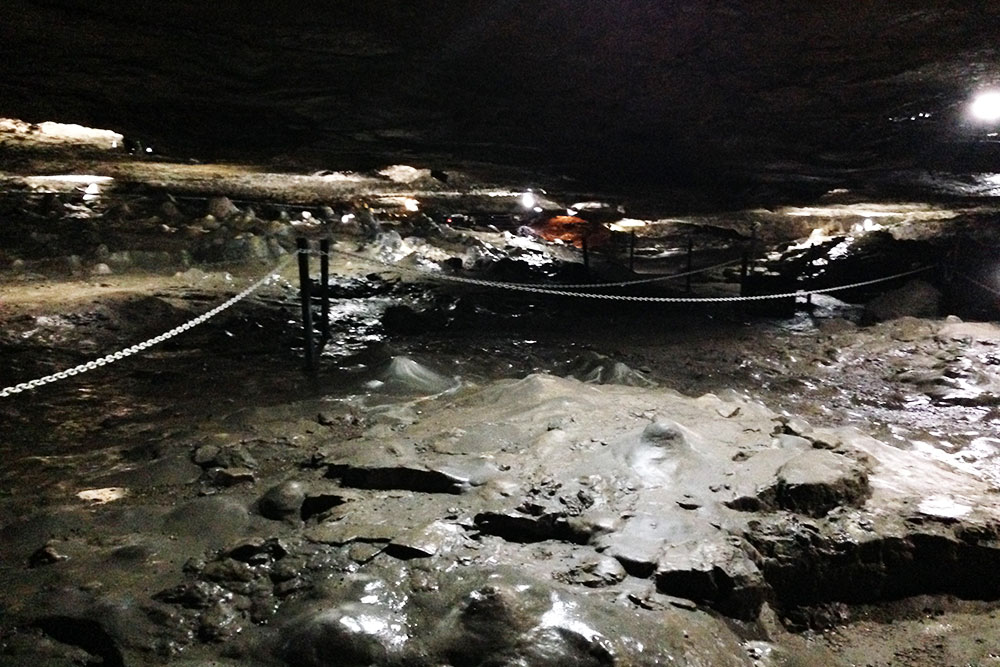 War of 18 Holes Miniature Golf
Chart your course around our challenging 18-hole miniature golf course and learn a little history along the way!
Miniature Golf has never been so historical!
Along the way learn historical facts about the War of 1812 and Commodore Oliver Hazard Perry's role in the victory of the Battle of Lake Erie. A great course for all ages.
The course is under a canopy of shade trees, surrounded by a garden of azaleas, rhododendrons, hostas and many other flowers.
The kids will love exploring the covered bridge, waterfall cave and winding paths.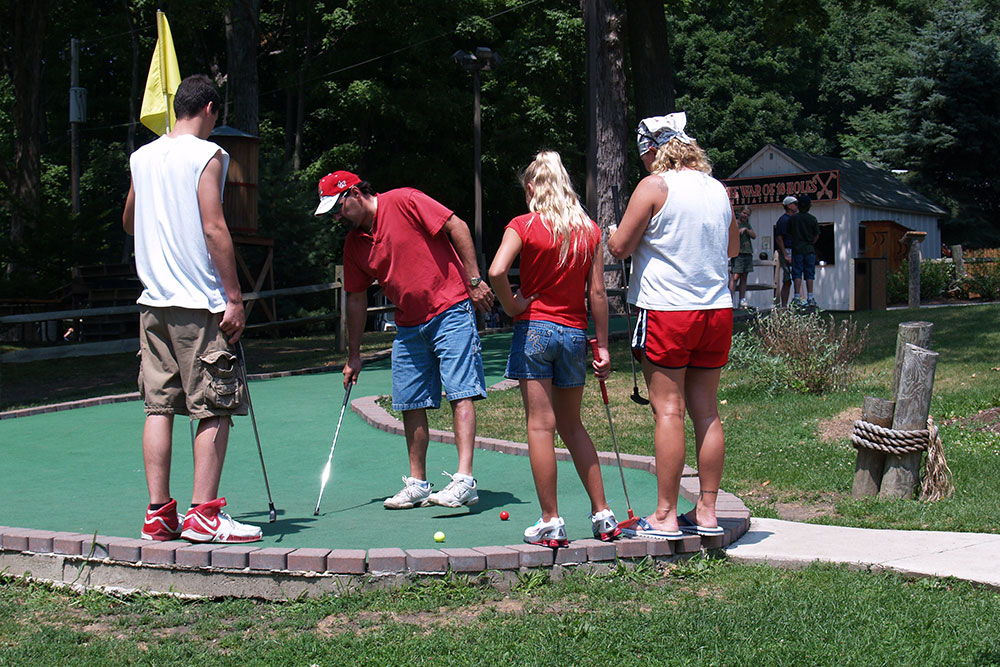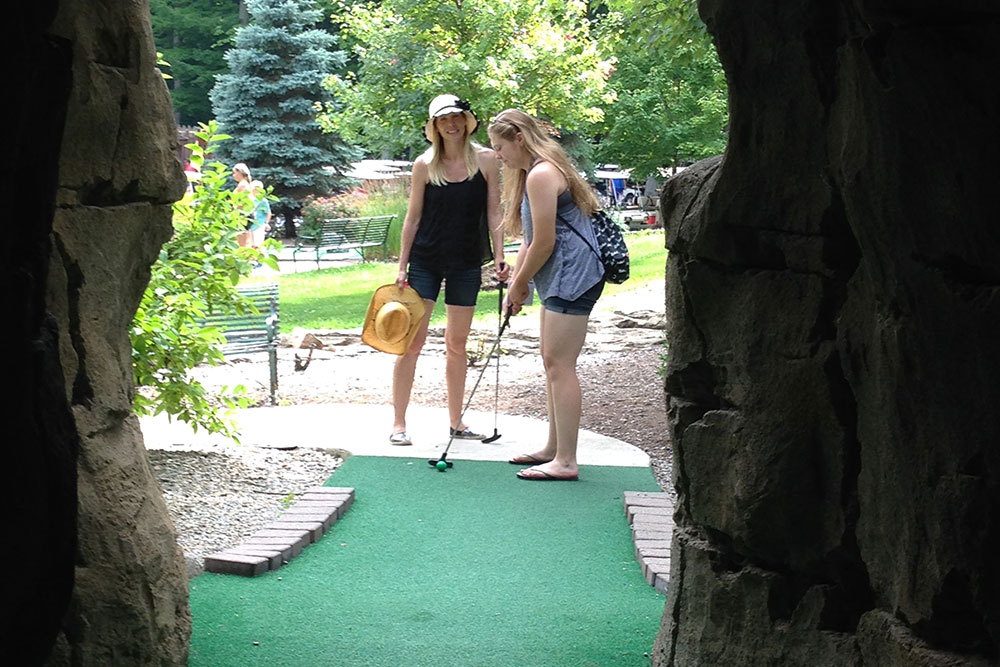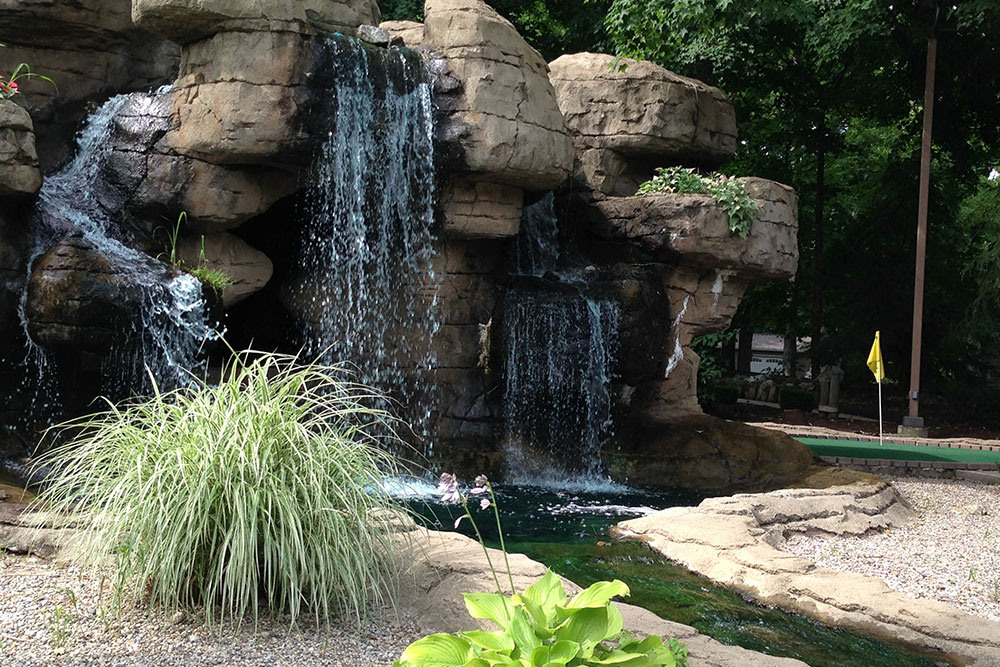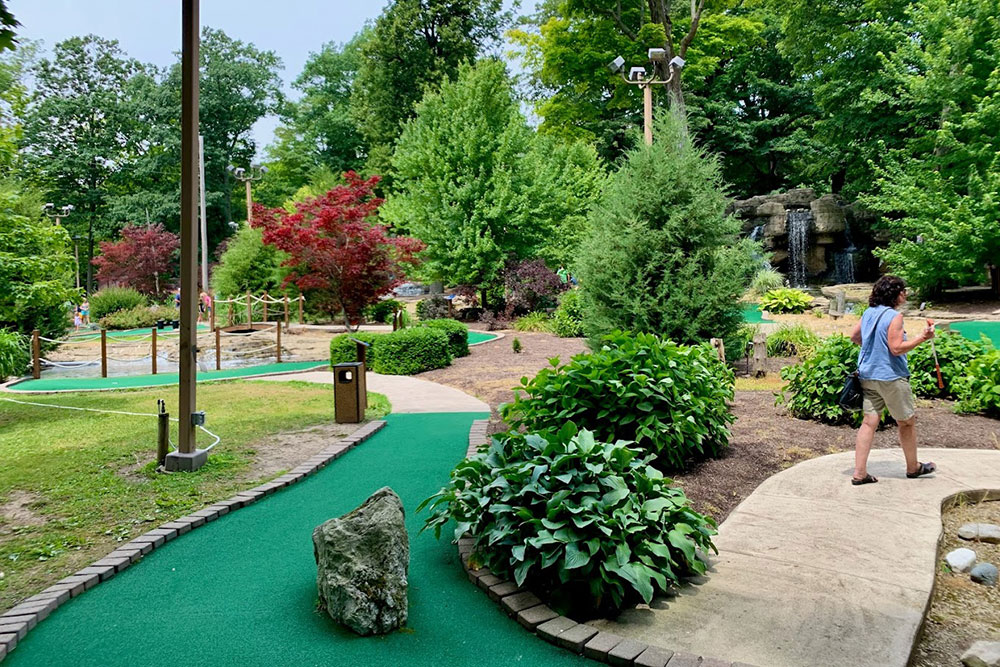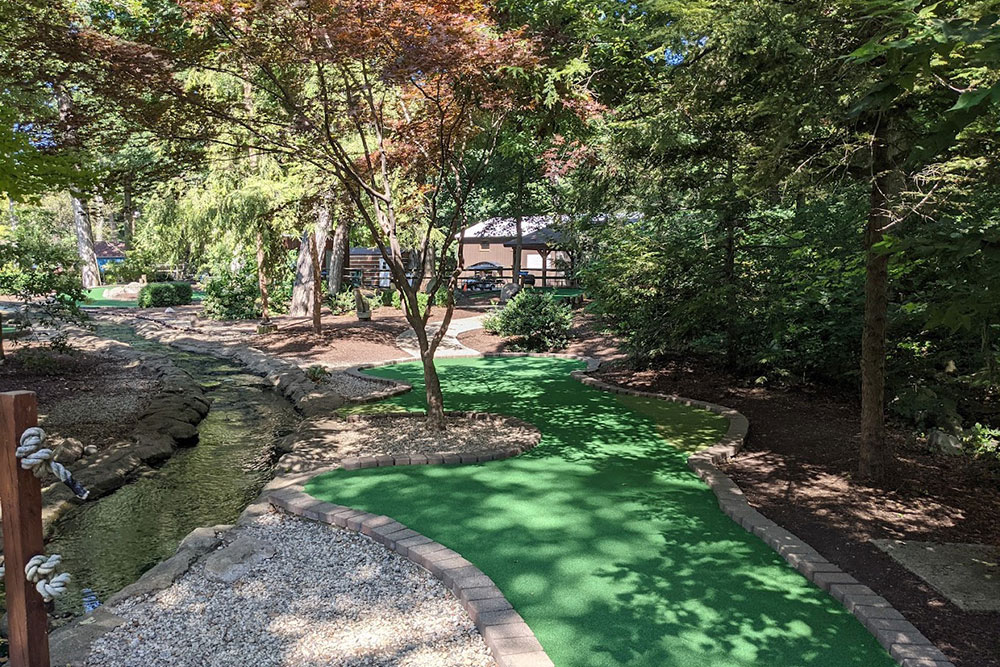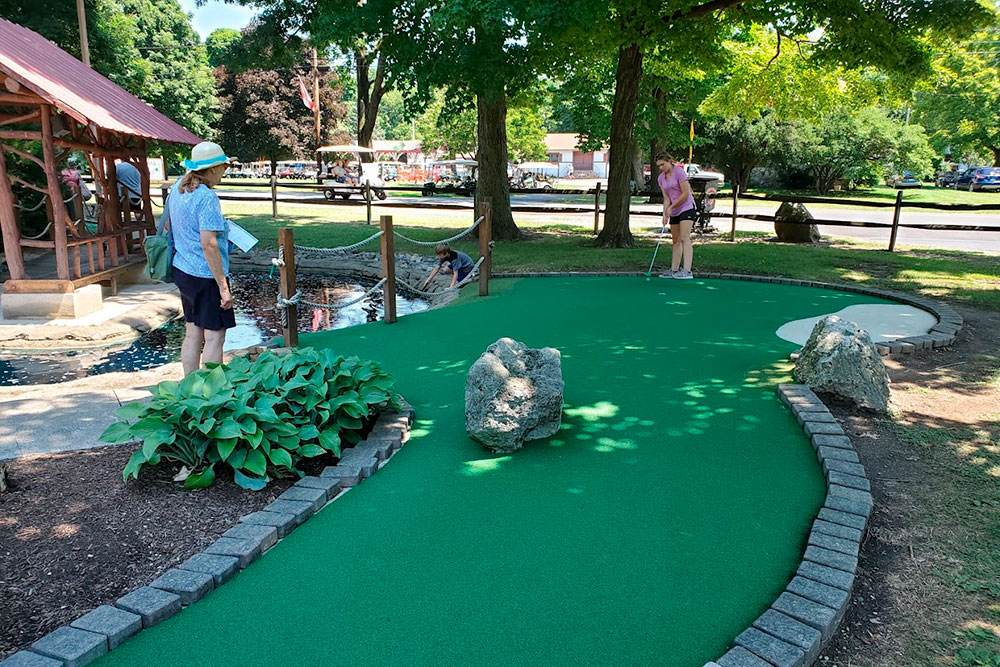 Gemstone Mining
An extraordinary hands-on experience where you can discover real gemstones and fossils!
Pan for real gemstones and/or fossils
Purchase a bag of rough mix at The Shop at the Top, and then let the water wash over the sand, and experience the fun of panning for REAL GEMSTONES & FOSSILS. Fun for ALL ages – young and old. Located just outside Perry's Cave. You can spend anywhere from 10 minutes to 1 hour sifting. Many children will choose this activity over an ice cream cone! Quite a recommendation!
Geode Cutting
Purchase an uncut geode at The Shop at the Top, and then take it outside to our Geode Cutting Station. Our trained staff will cut the geode in two revealing to you for the first time the inner beauty of this rough-exteriored gemstone. Every stone is a unique experience to see.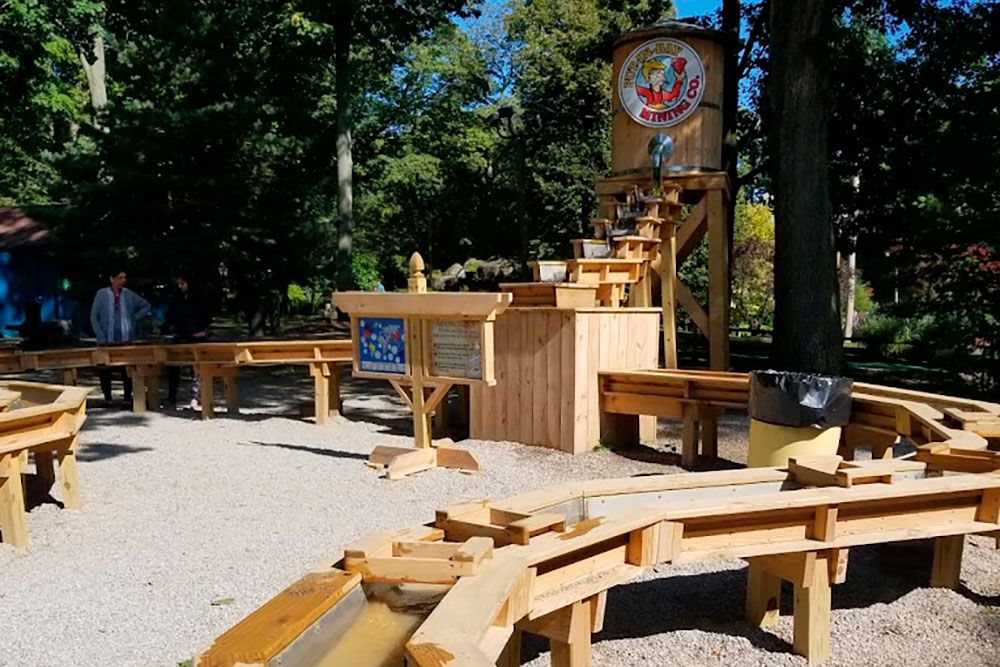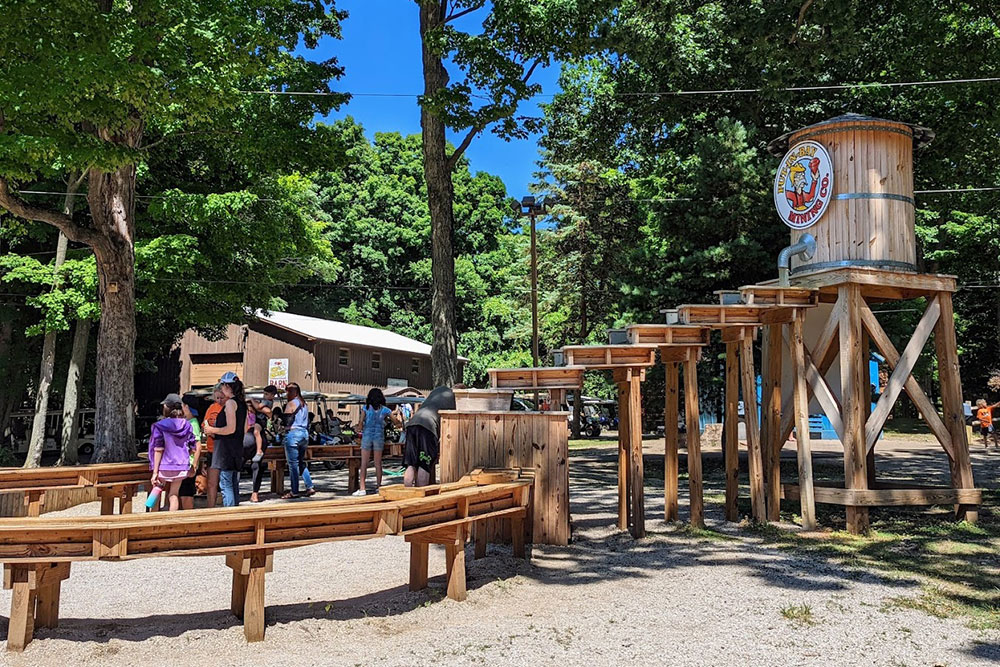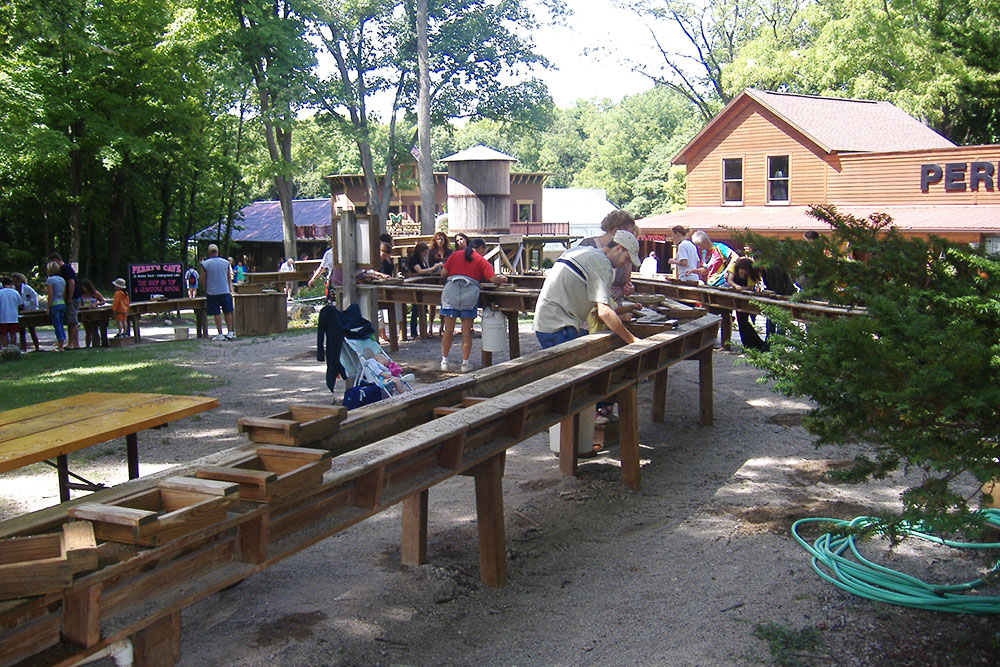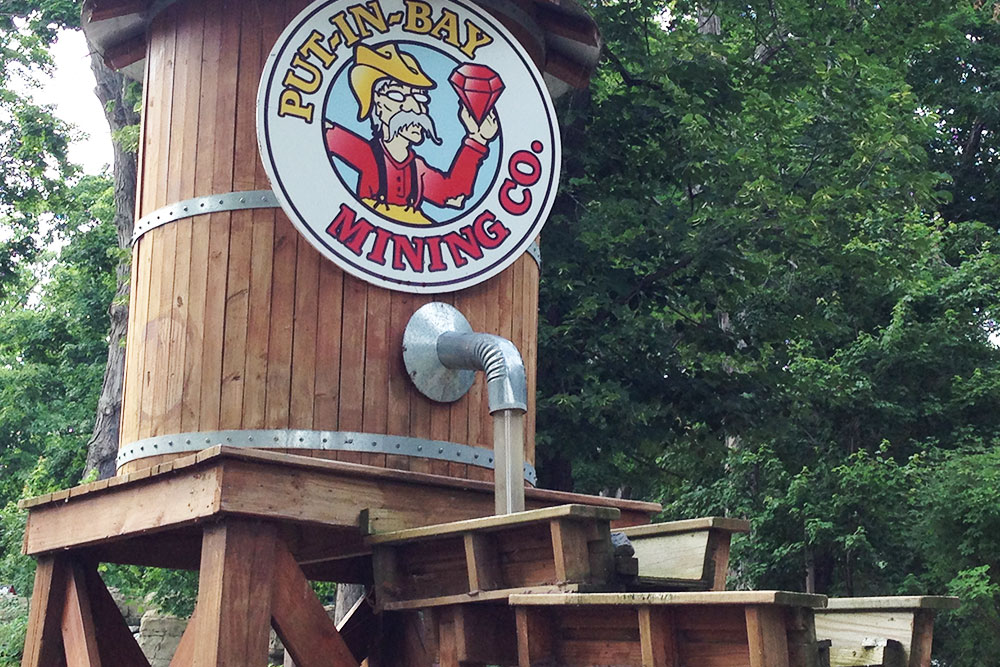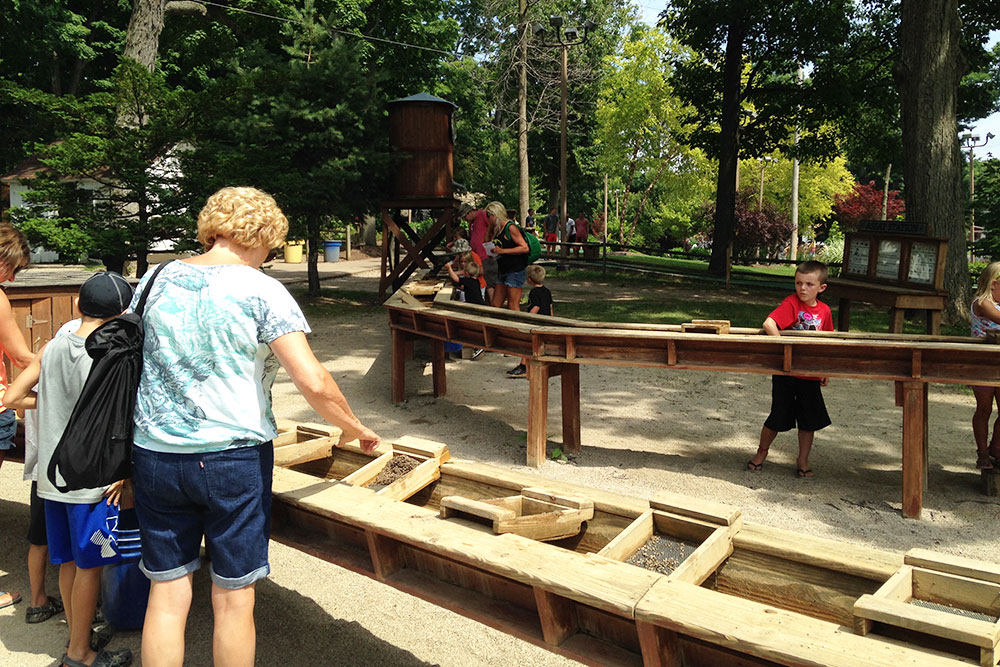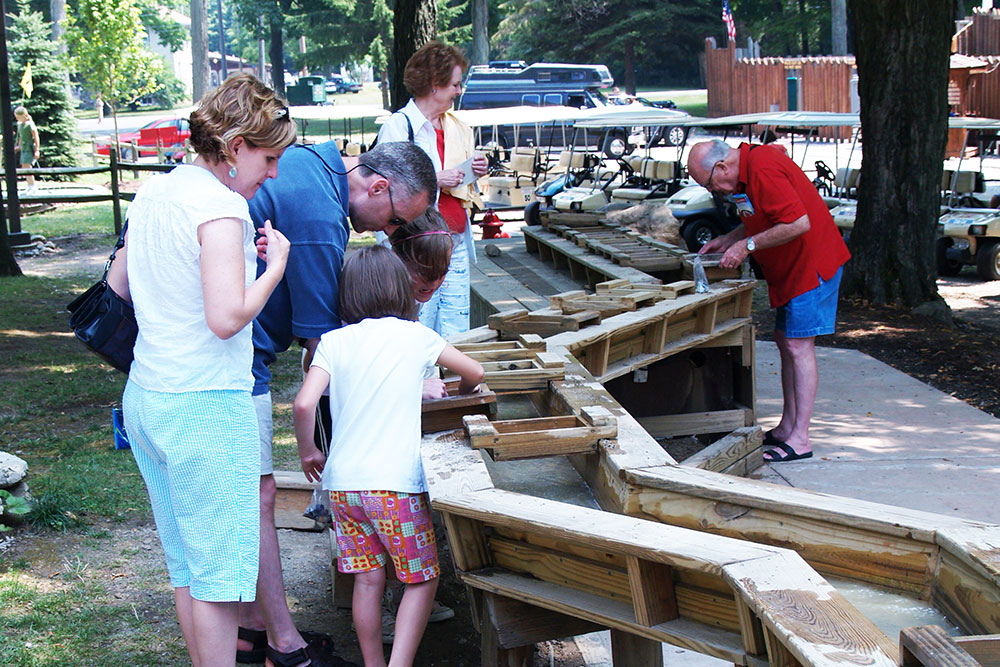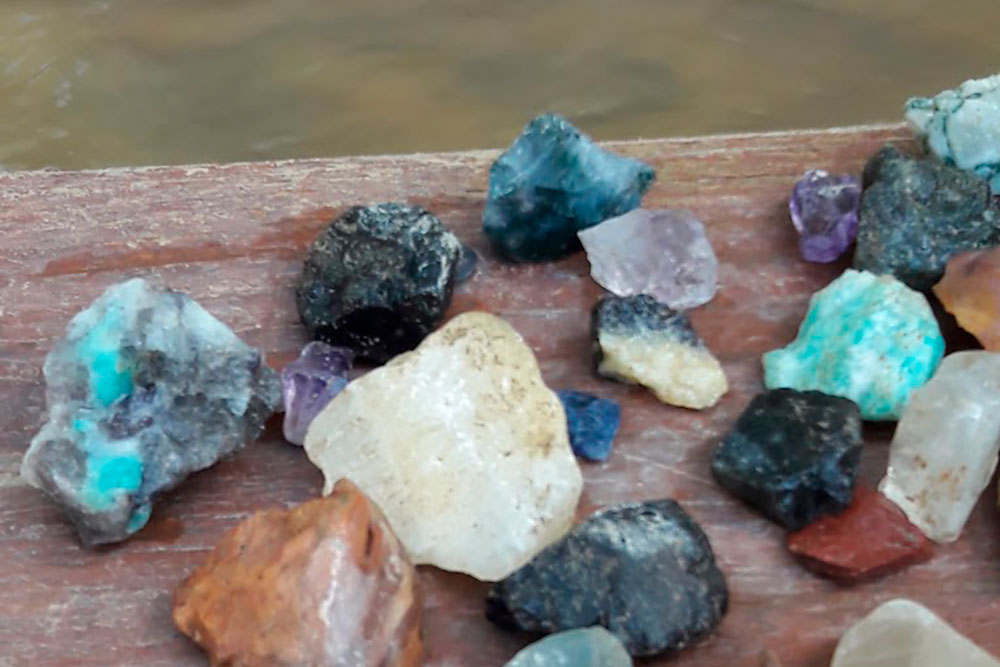 Fort aMaze'n
Are you up to the challenge of finding your way out of Put-in-Bay's only giant maze?
Take the challenge!
Put-in-Bay's only giant maze challenge. Purchase a maze passport then punch your start time as you race to locate and mark special stops along the way. Continue racing to find the exit and punch your finish time. Try to beat your time with reduced repeat trips. Work as a team or race against each other; either way you'll have fun getting lost and found over and over again. Parents and children will enjoy our observation tower over the maze. Don't worry! Our friendly staff is there to help!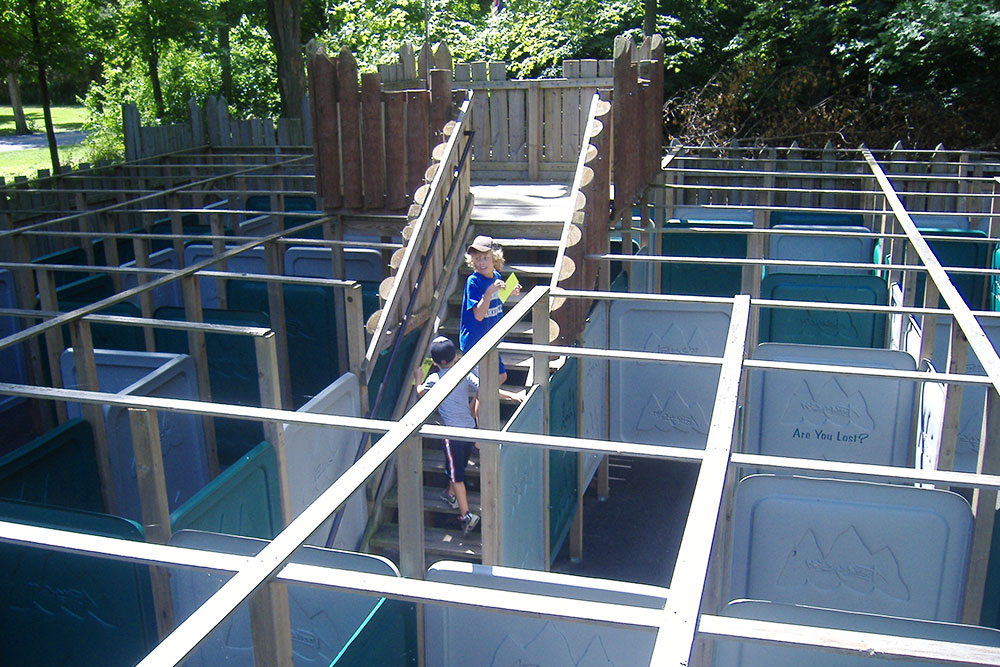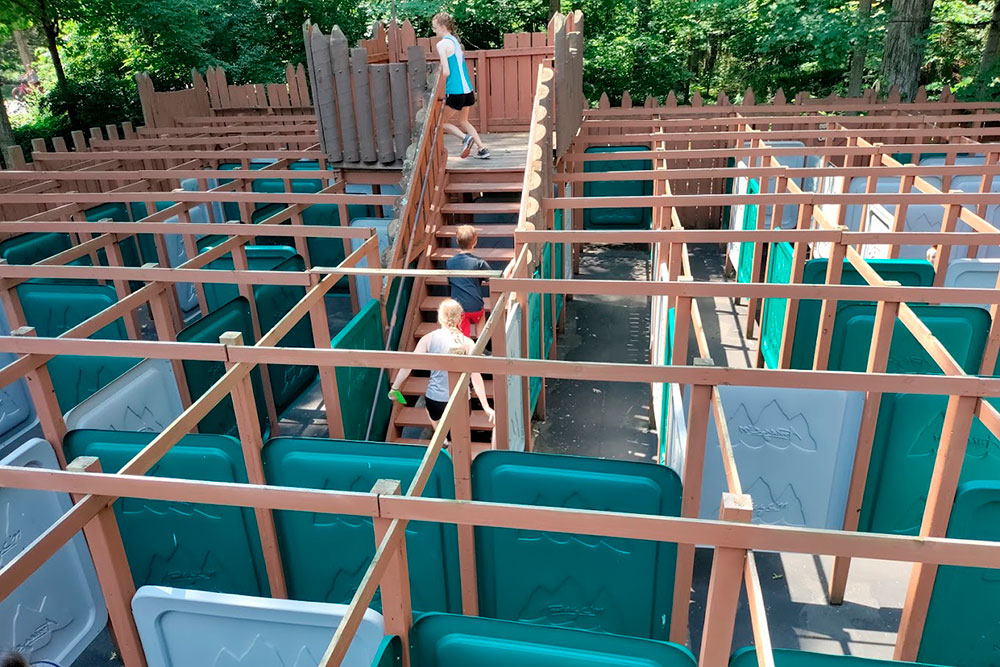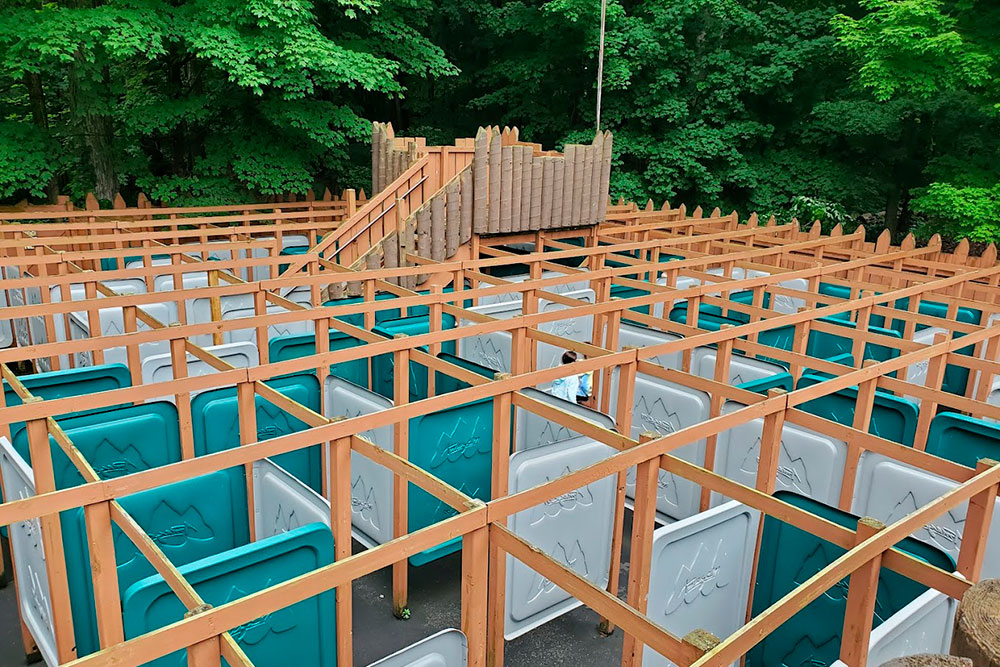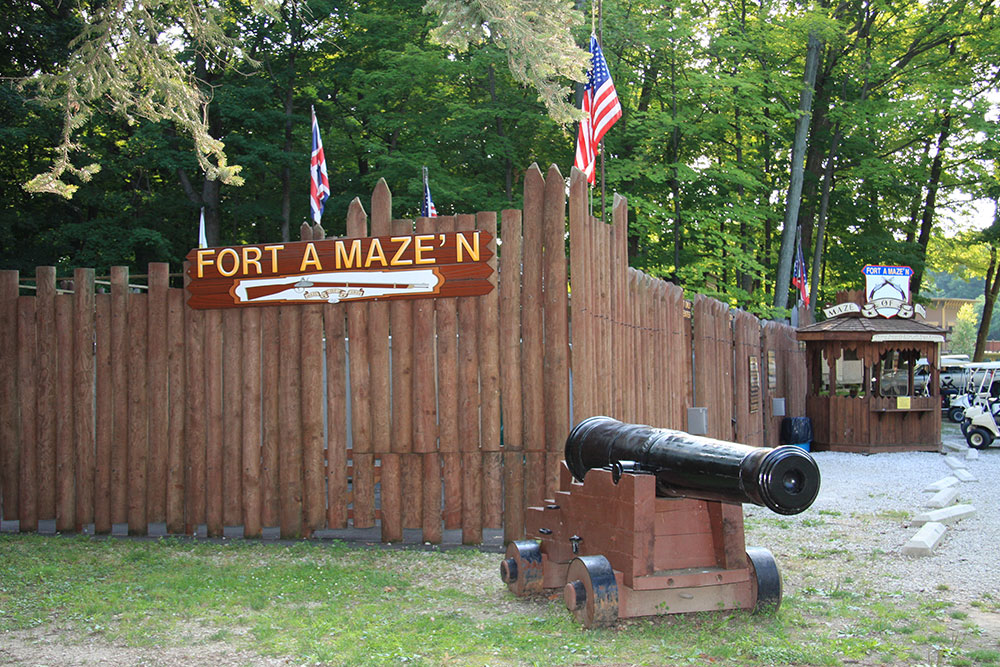 Rock Wall
Will you be the first to make it to the top of our climbing wall? Be the first to the top!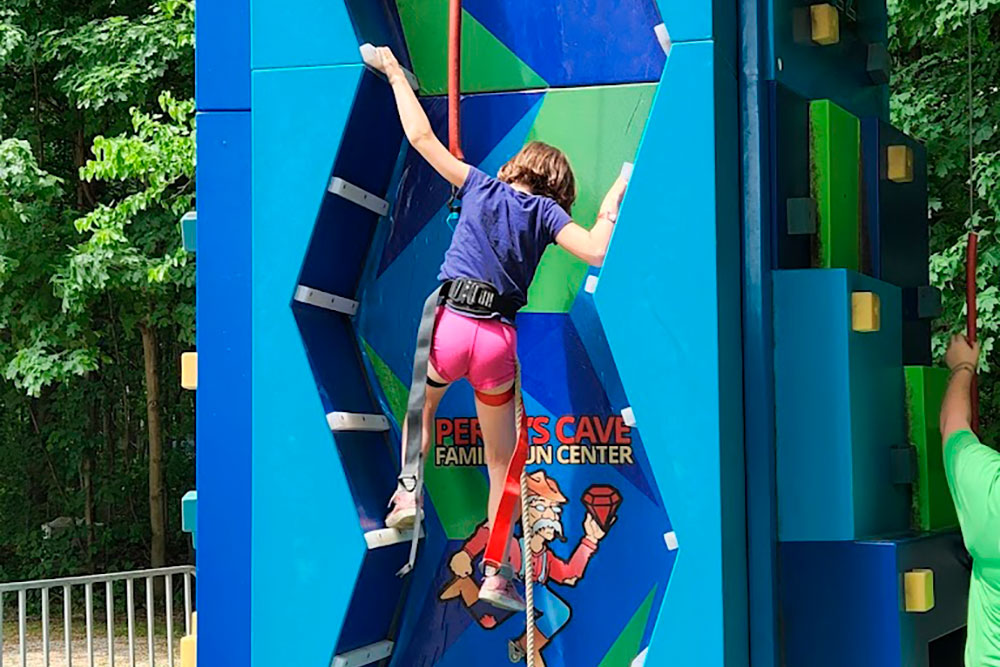 Antique Car Museum
Take a step back in time and visit Skip Duggan's Antique Car Museum.
This antique car collection was lovingly gathered by Charles "Skip" Duggan. The Antique Car Museum is dedicated to Skip in his memorySkip was a lover of family and wanted to create a place where families could get together and learn while having a great time. We honor his tradition which founded Perry's Cave Family Fun Center and invite you to share your family time with us.